The UK's vote in favour of leaving the European Union is expected to have a far reaching impact on the renewables sector in terms of investment and legislation.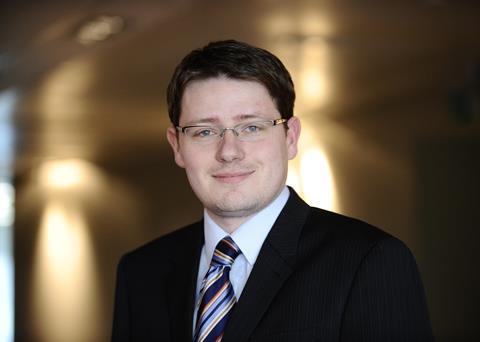 Recent research from the Renewables Consulting Group (RCG) highlighted possible implications for the offshore renewable energies industry.
Dr Lee Clarke, RCG director, said: "Whilst the full impact of Brexit is difficult to predict, it is well understood that energy and the environment are key pillars of EU legislation, and we have, over time, intricately bolstered every facet of UK energy law and policy."
Its research suggested that regulatory divergence will grow over time and this will mean the offshore wind supply chain is less competitive against its European counterparts.
The findings also said that Brexit would put the UK's 2020 and 2030 renewables targets under threat as well as put more uncertainty on the future sustainability of the industry.
But, planning experts at legal firm Pinset Masons have argued that the UK's renewable industry could receive a dual boost from the countries exit from the EU.
It said that over-regulation, which is currently stifling the new onshore and offshore wind developments, could be weakened. While the removal of State Aid rules could encourage greater manufacturing of the infrastructure required for projects.
Jennifer Ballantyne, Pinset Masons partner and planning specialist, said: "There is good and bad for the renewables industry in terms of the UK's current relationship with the EU."
"Forward-thinking developers may already be reviewing their thinking around areas currently designated or proposed for designation as having EU protection on environmental grounds. If there is a relaxation at a UK level that could be both commercially significant and controversial."
Pinsent Masons also highlighted that the removal of restrictive State Aid rules could have a significant impact on the industry, while a new trade relationship could transform the profile of players in the UK wind sector.
Gary McGovern, a partner of Pinsent Masons, said: "State Aid rules which impose a requirement to maintain a level playing field could be gone and so create new opportunities."
"For instance, a live issue currently is whether proposals to allow onshore wind projects on the Scottish Islands to retain access to the Contracts for Difference regime would fall foul of State Aid rules if at the same time mainland wind projects are excluded."
Although Pinsent Masons did note that there would be heightened concern that Brexit would make the UK renewables a less attractive option for European investors.
Mr McGovern concluded: "It's striking that much of the current investment and financing for renewables comes from outside the UK, and a significant proportion of the major players in UK renewables are owned by European parents."
"For those subsidiaries of European businesses, or those reliant upon foreign investment, there will be concern over potential trade barriers which could make the UK a less attractive investment proposition."
By Alice Mason