Huisman has been awarded a contract for the design, engineering, construction and delivery of the main crane on Jan De Nul Group's newest offshore jack-up installation vessel 'Voltaire'.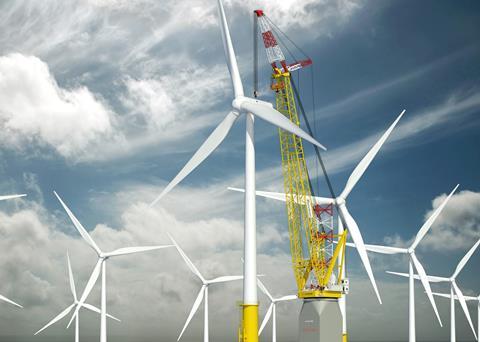 Voltaire will have the biggest leg encircling crane ever installed on a wind turbine installation vessel, enabling it to have crane capacity of over 3,000t, and allowing efficient installation of the next generation offshore wind turbine.
Joop Roodenburg, president of Huisman, said: "As the next generation wind turbines are becoming bigger and bigger, we keep on pioneering to develop novel and innovative solutions to install these turbines."
Made in China
The vessel will be built by COSCO Shipping Heavy Industry in China and the Huisman crane will be built in Huisman's own production facility in Xiamen, P.R. of China and installed at the shipyard. With the crane installed alongside the flyjib, the vessel will have the highest lifting height in the world.
The Voltaire is specifically designed to transport, lift and install offshore wind turbines, transition pieces and foundations. It has an operating depth of approximately 80m, a payload of about 14,000t and is equipped with a DP2 system.
Huisman's cranes have a segmented slew bearing design, significantly reducing the weight of the machinery. The company also offers a fully electric drive system.
By Rebecca Jeffrey