Hukkelberg Boats, the trademark name for the range of boats built by Brødrene Hukkelberg in Norway has now been expanded to include the Springer range of MOB boats built by Nils S. Hansen.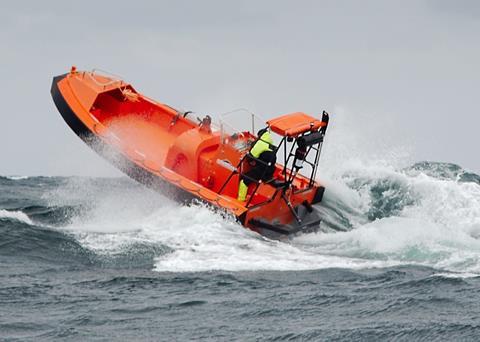 This includes the Springer 510, 660, 741 and 800 MOB models which are known internationally for their excellent sea-going qualities for both offshore and inshore use, in the defence market and fisheries.
Owner and General Manager Helge Hansen of Nils. S. Hansen, is pleased that Hukkelberg will not only continue the development and production of the Springer concept but will also manufacture spare parts and provide a complete after-market service.
Hukkelberg's CEO, Tormod Hukkelberg, is extremely proud that the well-known Springer brand has now become a part of the Hukkelberg range. The MOB boats (called FRB - Fast Rescue Boats under SOLAS or FRC - Fast Rescue Craft for Offshore) fit perfectly into the Hukkelberg portfolio which consists of Daughter Craft, SAR vessels, Light Diving Craft and all other high speed workboats.
The dealer agreement that Brødrene Hukkelberg and Nils. S. Hansen had with Maritime Partner no longer exists so all future vessels will be sold from the Hukkelberg yard on the west coast of Norway. Service and aftermarket enquires will also be handled by Hukkelberg's long-established Service and After Sales Department.
By Jake Frith