EEW Group has contracted Hutchinson Engineering for the fabrication and onsite assembly of 30 suspended internal platforms (SIPs) for Hornsea Two offshore wind farm, located 55 miles off the UK coast in the North Sea.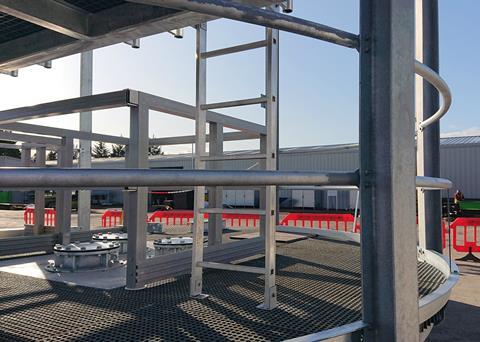 The SIPs are complex steel components, each weighing 10 tonnes and standing 12m high, that will be suspended inside the transition pieces which form part of the foundations for offshore wind turbines.
Offshore wind specialist, Ørsted, is constructing the renewable energy project which, once complete, will be the UK's largest offshore wind farm with capacity to generate clean electricity for more than 1.3 million homes.
Heiko Mützelburg, chief executive at EEW SPC, said the company had found an English subcontractor that they strongly believe will deliver the required quality. "With Hutchinson as a local supplier on our side, we are looking forward to a prosperous cooperation in the future. We are convinced of a positive project progression," he said.
Established in 1979 servicing the local petro-chemical industry, Hutchinson Engineering has expanded into the offshore wind sector, recently opening a new purpose-built facility in Liverpool.
Dean Drinkwater, managing director of Hutchinson, praised the team's efforts. "The award of this contract is a direct result of the hard work of the Hutchinson team that has enabled us to be commercially competitive whilst meeting the high quality standards of the offshore industry," he said.
By Rebecca Strong