Aids to Navigation supplier Hydrosphere has signed an agreement at Seawork 2016 to be the sole UK and Ireland distributor for the French made FullOceans range of buoys.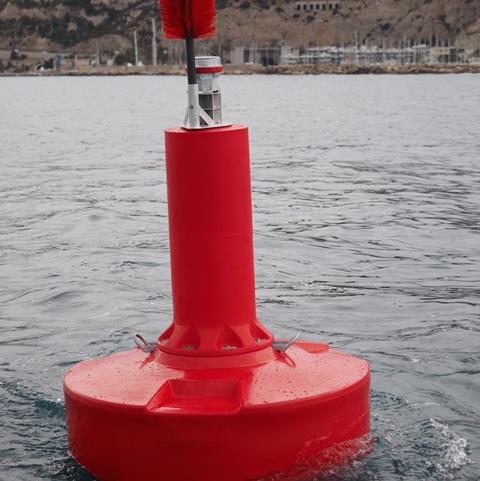 The products add to Hydrosphere's already extensive range of navigation buoys and data buoy platforms from Mobilis, Vega lights, chains and moorings and other navigation equipment.
"The Mobilis buoys that we currently supply are known for their extremely good quality," explained John Caskey, Hydrosphere MD. "However we have seen the need to be able to offer a competitively priced range of buoys and we are delighted to sign with FullOceans.
"Their products are very well designed and manufactured to a high standard and we are sure will prove very popular with our customers."
FullOceans was founded by Ludovic Mazzura and Jean-Marie Dou who have been careful to incorporate all the required safety features in their products including a run-off for water, handholds, a non-stick deck and built in radar reflectors.
The buoys are single compartment high-density, UV-stabilised, recyclable, foam-filled polyethylene. The buoys are all foam filled to remain unsinkable and designed to recover their shape in the event of being hit.
All lifting and mooring points are constructed from S235 hot-dip galvanised steel and the radar reflector is made from marine grade aluminium 5083/5086.
The ballasts are cast iron with a density of 7.3.
In addition, their modular design makes the buoys easy to assemble and maintain with spare parts interchangeable.
"Only the diameter of the float changes," explained Mr Dou. "The lifting points are the same, the masts are similar, it's the same system for the ballast; everything is modular which reduces costs.
"The concept is simple."
The FullOceans buoys are initially available as lateral, cardinal or special marks with four sizes of buoys, the FLC1200 1.2m, FLC1500 1.5m, FLC1800 1.8m and the FLC2200, 2.2m.
By Katina Read