Life as a workboat captain "can be really varied" Ian Greenwood told ''MJ''. However, this turns out to be something of an understatement.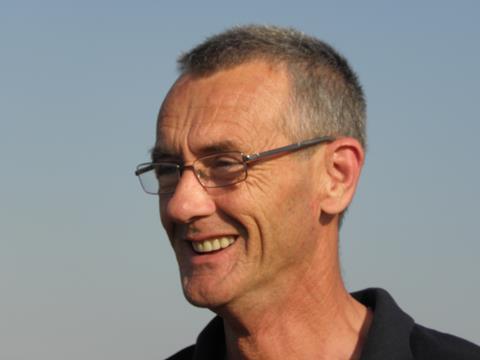 For example, he has taken a Turbine Transfers vessel out to save the life of a critically-ill cruise ship passenger when a lifeboat would have been too late. Then there's captaining a survey vessel during a Baltic winter, the "ice making a sound just like a can opener – with the boat as the can". And he's braved furious waters to set the very first Anglesey circumnavigation record, doing his bit "to put Wales back on the map". On the other hand, volunteering for the National Coastwatch Institution "means sitting on a spit of land that's closer to Ireland than the UK... without even a kettle".

Even so, some experiences stand out. One began with a call asking him to take a 24m launch named 'Spitfire' to Italian security charterers in the Gulf of Guinea.
After picking up the boat at Lagos, the delivery crew were to collect the regular security personnel and arms at a quay on Bonny Island – but on arrival the Nigerian Naval gun-boat chaperones directed them straight past. A twisting, 35 mile trip "well off our charts" ensued; he was regularly told give up the helm "as any pale, European faces had to hide below to avoid being taken for ransom".

The boat eventually arrived at a military base – but still no consignment. The following days of constant armed RIB patrols and machine gun tests he admitted made him "nervous" but the rudimentary refuelling "using a tube to siphon petrol off a 40 gallon drum" would prove to be the real nightmare.

One morning he watched a Navy RIB skipper flick on his outboards "only to be engulfed in a wall of flame". Five boats were tied together, and the blaze leapt from one to another before anyone could react: "There was just no way to help and I could only watch, coffee in hand, as the boats and their crew disintegrated right in front of me".

Worse followed: "The mooring ropes burned through and five burning wrecks came floating slowly towards us – detonating bullets and shells falling like rain." Spitfire's crew made for land but it was "like a nightmare where safety seems to getting further away no matter how fast you run". They all made it – but sombre moments followed with the removal of the burned-white bodies. "I learned that life there is worth almost nothing... "

Afterward the crew were kept locked up in one room with armed guards outside "apparently for our own safety... but the bolts were on the outside, along with armed guards". Finally they were released because the kidnapping risk made them a liability.

One important thing he learned – besides "avoid the area at all costs" – was the importance of communication: "While waiting to fly out from Lagos the crew members had the time to talk through things that no-one else would have understood.... in the end that helped save our sanity".
By Stevie Knight