The Institute of Civil Engineers (ICE) welcomes the imminent commencement of an independent review into tidal lagoons, calling for a speedy decision on the future of tidal power.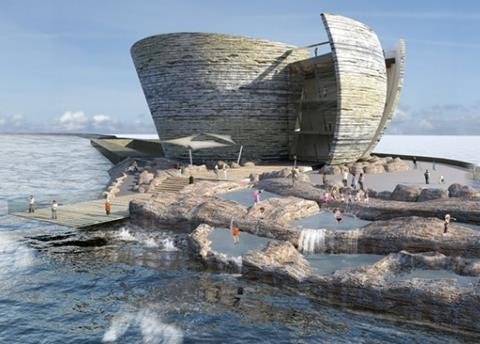 The review, announced by the UK government in February, will be led by industry expert Charles Hendry, the former minister of state for energy.
ICE director general, Nick Baveystock, said: "Energy powers all infrastructure networks, as well as homes and businesses, so it is vital that the UK has a clear and coherent energy policy, particularly if we are to achieve legally binding decarbonisation targets.
"Independent reviews and commissions provide politicians with a strong evidence base. However, without timely decision making the independent process is undermined. That is why we call on a decisive decision following the conclusions from the Hendry Review."
Tidal lagoons have the potential to provide clean and secure energy. Whilst progress has been made to understand this technology, more work needs to be done to determine whether they present value for money.
The review will consider:
An assessment of whether, and in what circumstances, tidal lagoons could play a cost effective role as part of the UK energy mix
The potential scale of opportunity in the UK and internationally, including supply chain opportunities
A range of possible structures for financing tidal lagoons
Different sizes of projects as the first of a kind
Whether a competitive framework could be put in place for the delivery of tidal lagoon projects
Energy Minister Lord Bourne commented: "Tidal lagoons on this scale are an exciting, but as yet an untested technology. I want to better understand whether tidal lagoons can be cost effective, and what their impact on bills will be - both today and in the longer term."
"This review will help give us that clarity so we can determine what role tidal lagoons could have as part of our plans to provide secure, clean and affordable energy for families and businesses across the country," he added.
By Rebecca Strong