At Rovaniemi, Finland, the Clean Arctic Alliance released a manifesto urging Iceland, which takes over the chairmanship of the Arctic Council, to demonstrate global leadership on the threats facing the Arctic region.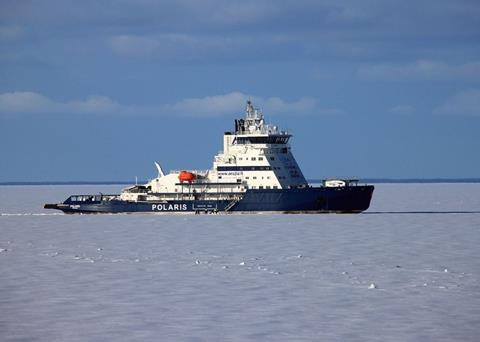 On May 6th, the Arctic Council discussed progress on reducing black carbon emissions by Arctic member states. The Clean Arctic Alliance called on Iceland to lead the urgent reduction of black carbon emissions in the Arctic during its two-year chairmanship, ahead of the MEPC 74 meeting at the International Maritime Organization (IMO) in London.
The threat to the Arctic from black carbon was recognised by the Arctic Council in Iqualit in 2015, in its Framework for Action on Enhanced Black Carbon and Methane Emissions Reductions, which commits the Arctic countries to demonstrate leadership by reducing Black Carbon (and methane) emissions produced beyond the borders of Arctic States.
When emitted in the Arctic, black carbon particles fall on snow, on glacier ice and sea ice, reducing reflectivity and increasing the absorption of heat. As multi-season sea ice recedes due to climate change, Arctic waters will open up to increased shipping - which could lead to increased black carbon emissions, fuelling an already accelerating feedback loop.
At a meeting of the IMO's Maritime Environment Protection Committee in April 2018 (MEPC72), the Arctic states of Finland, Iceland, Sweden, Norway and the United States, along with Germany, the Netherlands and New Zealand, proposed a ban on the use and carriage as fuel of HFO by ships operating in the Arctic as the simplest approach to reducing the risks associated with HFO. This ban has gained support from other member states (but not yet Russia or Canada), and is currently under development.
By Jake Frith