Norwegian testing firm IKM wil carry out the testing for Tyra II.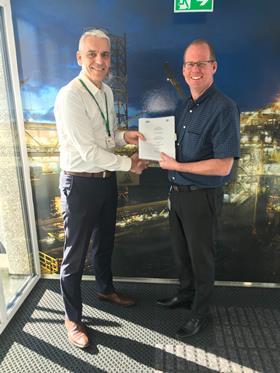 .
IKM Testing was involved in the cleaning and preparation prior to the decommissioning and its branch in Asia has through 2021 performed engineering, nitrogen helium leak testing, flange management and commissioning services on the wellhead and riser platforms, which were built at the Sembcorp Marine yard in Singapore.
The last platform, the processing module, is currently being built at McDermott yard in Indonesia, where IKM Testing Asia is doing the testing.
The testing contract includes topside helium leak testing and commissioning during the hook-up of the platforms, as well as dewatering and preservation of subsea pipelines between the platforms.