A longstanding maritime professional has been appointed chair of the International Lifesaving Appliance Manufacturers' Association (ILAMA).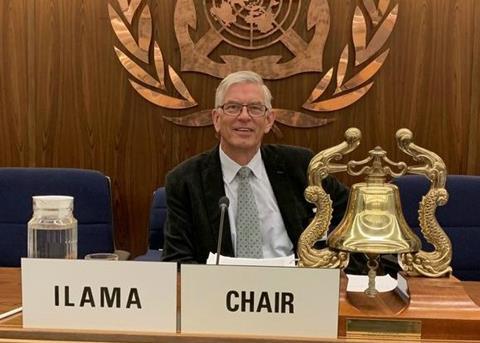 Harry Klaverstijn, manager of regulatory affairs at global safety equipment manufacturer Palfinger Marine, was elected ILAMA's chair in July and brings over 40 years of experience and expertise in the marine and offshore safety industries to his role. He is working on key issues affecting ILAMA members, most notably lately, the development of new SOLAS requirements on ventilation in totally enclosed lifeboats.
Mr Klaverstijn, as well as the ILAMA technical committee, work closely with the International Maritime Organisation (IMO). "Together, we are aiming for effective solutions to enhance maritime safety. Also, they must be practical for lifeboat manufacturers to implement," he said.
Mr Klaverstijn has represented PALFINGER in ILAMA since 1998.
From 2000 to 2015, he served as chairman of ILAMA's technical committee, which develops the content of technical papers for IMO, while also representing ILAMA members at IMO and Maritime Safety Committee (MSC) meetings.
He coordinated numerous ILAMA standpoints on high-level topics on the IMO agenda. Recently, he has helped develop Polar Code regulations on life-saving appliances for ships sailing in polar waters as well as goal-based standards for alternative designs.
By Rebecca Jeffrey