The International Maritime Employers' Council (IMEC) and the International Transport Workers' Federation (ITF) have agreed to invest $3M in Ukrainian marine training.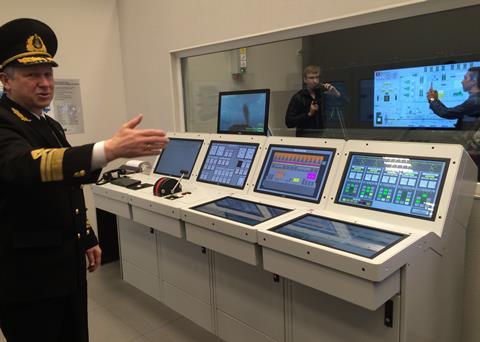 The donation is being made from the Seafarers' Employment Promotion Fund (SEPF), a unique training fund sourced from collective bargaining agreements negotiated by the two organisations, and will be used to support the work of the Kherson State Maritime Academy (KSMA) and the National University 'Odessa Maritime Academy' (NU-OMA).
Chief executive of IMEC, Francesco Gargiulo, said: "Training budgets have been significantly reduced in the current economic downturn that the shipping industry is experiencing."
"However, across IMEC's 224 member companies, Ukraine is the third most utilised country in terms of officers' employment. It was therefore important to invest in the country, to ensure the sustainability of future quality officers."
In 2015, a substantial amount of unclaimed SEPF funds remained, meaning that both parties, along with the ITF's affiliated union in Ukraine, the Marine Transport Workers' Trade Union of Ukraine, were able to make a substantial investment there.
As a result, a full mission TRANSAS DP offshore simulator, GMDSS simulator suite, desktop engine room simulator suite and a full mission engine room simulator, have been inaugurated at the KSMA.
This was followed by the installation of a full mission Kongsberg engine room simulator at the NU-OMA. Phase two of the investment will consist of developments to the boat station and fire ground of the Kherson Maritime Specialised Training Centre and an engine room simulator upgrade in the Odessa Maritime Training Centre.
By Rebecca Strong