A Dutch marine electronics company has developed a special dynamic positioning (DP) system for plough boats that equalize the seabed after dredging.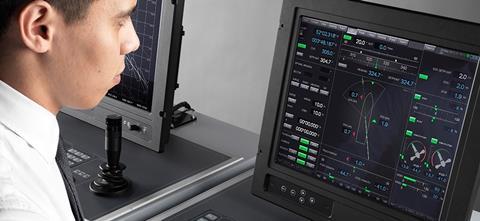 RH Marine also participated in a study for a faster offshore installation of monopiles for wind turbines by dynamically positioned ships.
The innovative DP system for plough boats was first applied and tested on a Dutch ship. Now that the plough module has proven itself, RH Marine has received two orders from the Netherlands and one from China to install the system. During the leading European Dynamic Positioning Conference in London on February 4, consultant Ehab El Amam from RH Marine gave a lecture on this new technology for the dredging industry.
Plough boats that equalize the seabed after dredging often have to slow down or stop during their work, for example if the plough gets stuck. Otherwise, there is a risk that the ship will fall off course. Now the crew can recover the plough. In the RH Marine system, the ship's DP system communicates with the plough system and the survey system that examines the seabed. It reads, as it were, the forces exerted on the plough and adjusts the speed of the ship to the situation.
By Jake Frith