The International Maritime Rescue Federation (IMRF), aided by European maritime search and rescue teams (SAR), will strengthen the capacity and effectiveness of the Hellenic Rescue Team (HRT) to bolster rescue efforts of migrants in the Aegean Sea.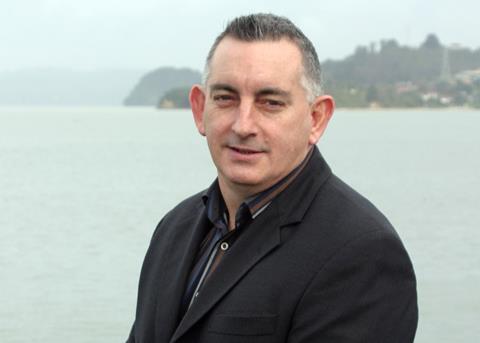 Following a temporary drop in the number of people trying to reach the Greek islands by sea in November, figures from the United Nations Refugee Agency are increasing once again. The relative number of women and children also continues to grow – for example on the island of Chios, where, in November 2015, 33 percent were women.
Bruce Reid, CEO of the IMRF, said: "At the request of the Hellenic Coast Guard, our primary task will be to mentor and support the Hellenic Rescue Team to a point where they can be in a position to provide consistent and appropriate community-based SAR as an auxiliary to the coastguard across the four main island centres of Lesvos, Chios, Samos and Kos."
In cooperation with the Hellenic Coast Guard, IMRF member organisations from across Europe, including the UK and Ireland's Royal National Lifeboat Institution (RNLI), the Swedish Sea Rescue Society (SSRS) and the German Maritime SAR Service (DGzRS), will work with local SAR services in the Aegean, giving assistance with coordination and training and the provision of equipment and rescue boats, as well as volunteer support over the next 12 months.
The IMRF will provide training package based on the IMRF's new rescue boat guidelines, train-the-trainer opportunities and will explore of the possibility of a crew mentorship programme.
In addition, the IMRF will be assisting HRT to set up a new lifeboat base on Chios and will provide further support to grow their SAR capability by providing advice in areas such as governance, maritime SAR management, public relations and fundraising.
The IMRF project manager, Andreas Arvidsson, will work closely with the Hellenic Coast Guard and Hellenic Rescue Team for up to six months to help coordinate the NGO activity and develop and implement a support plan. A Greek National will also be appointed as Operations Coordinator.
"The IMRF exists to help prevent loss of life in the world's waters and we are daily seeing tragedies unfold in the Aegean Sea," said Mr Reid. "Through this coordinated effort from our members we hope to boost our fellow rescuers in Greece, help share some of the burden they carry and ultimately share our knowledge, expertise and resources to develop the local SAR community so fewer lives will be lost."
By Rebecca Strong