A global increase in the use of single point boat lifting hooks over the past year has resulted in a 25 per cent boost in sales for a major manufacturer.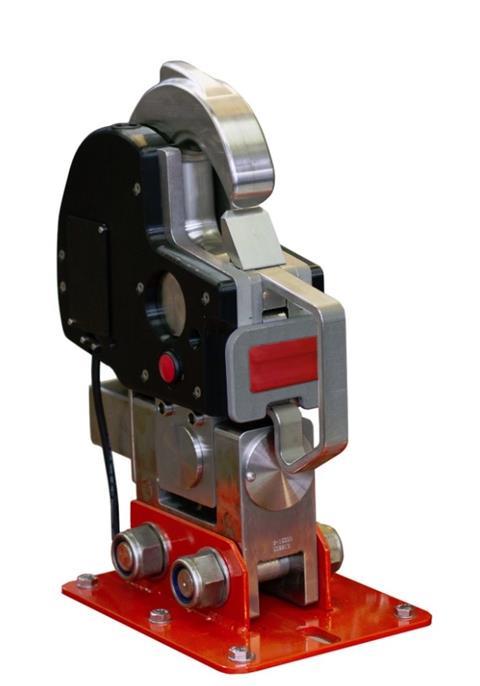 Sales for the past year at Norwegian manufacturer, Henriksen Hooks show that the safety and efficiency benefits of single point lifting hooks are also being recognised by naval architects eager to take advantage of the lower davit clearance needed when launching work and rescue boats. The traditional use of four-point lifting strops demands substantial clearance for the davit above the boat being launched and can create problems for naval architects trying to optimise deck space. A single Henriksen Hook fitted in the centre of the boat will enable it to be lifted from its cradle and swung out for launching with very little vertical movement needed. This enables new vessels to be designed with more compact boat storage and the lower costs that come with this.
The Henriksen Hook is a well-proven design that enjoys a 100 per cent safety record. It features an off-load release mechanism that is activated as soon as the boat is on the water and its weight has come off the hook. This eliminates the risk of the boat being released prematurely and reduces the crew involvement needed during the operation. Boat recovery simply requires the ring on the davit fall to be snapped into the hook by a crew member so that lifting can begin.
The hook was introduced to the maritime industry in 1982 since when many thousands have been sold to navies and commercial boat operators around the world. It is now available in a variety of designs that include double hook systems, electrical and mechanical release mechanisms, lightweight small boat versions and the formidable NORSOK model developed for the offshore oil industry that is capable of carrying a weight up to nine times greater than its specified load. Other hook types from Henriksen include designs for cranes, liferafts, bow-mounted painter hooks, capture claws and the recently launched towing hook that enables small boat operators to benefit from the safety features enjoyed by tug-boat crews with their larger systems.
By Jake Frith