Seawork is welcoming the maritime quality and tradition of 'Team Norway' for the first time with its own pavilion inside the exhibition this year.
Organised by Norwegian Maritime Exporters (NME), the organisation that specialises in arranging Team Norway pavilions for a host of exhibitions around the world, the pavilion gives Norwegian companies the chance to come together under the gold standard that is Norway when it comes to marine tradition and expertise.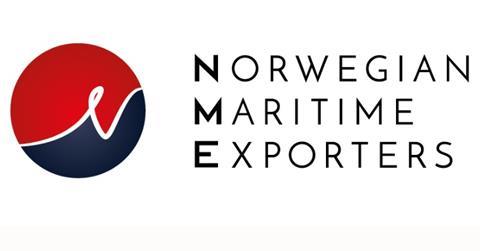 "We do it in a cluster of Norwegian – or even non-Norwegian, if they are showcasing Norwegian products or services – firms so that they can get a good location, all the support they need, guests and so on, instead of finding themselves in a remote part of an event in the middle of nowhere," says NME CEO Erlend Prytz, who has been leading the organisation for seven years.
"We back any size with services, lounge, personnel – all they have to worry about is marketing their services or products. Being in a cluster draws attention, so they get more bang for their buck."
Norway has been at the forefront of today's 'green shift', says NME project manager Nini Paulsen, with decarbonisation and sustainability on the country's agenda for a while. Having visited Seawork last year they decided it was the right exhibition to bring that knowledge to.
"We have thousand years of maritime history, and I think most companies sense the quality Norway brings," says Prytz. "This is what we want to showcase, and we want to do that by establishing ourselves in the city of Southampton at Seawork."