The death has been announced of Allan Brunton-Reed, founder chairman of the ABR Company Ltd and mastermind behind the ITS Conventions and Tugnology conferences.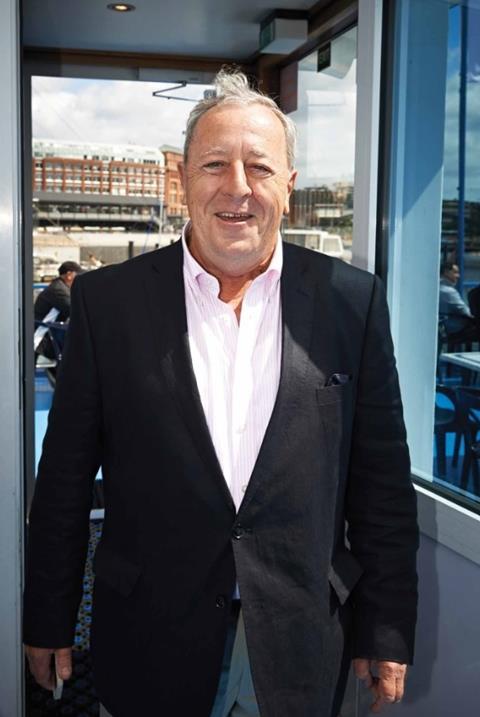 News of Allan's passing at the age of 71 was reported to those attending the recent International Salvage Union annual marine journalists' lunch in London, he died peacefully at home with his loved ones around him after a tenacious battle against cancer.
Allan was born into a family-owned printing, publishing and packaging business and after serving his time as an apprentice compositor and machine minder in Newcastle upon Tyne went on to run a company at the heart of the international tug, salvage and OSV industries.
The family company acquired a technical magazine called Ship & Boat International in 1968 and Allan was put in charge; the editor Ken Troup, a qualified naval architect and marine engineer came with the magazine and together with Allan came up with the idea of holding a conference about tugs. The first of what was to become the ITS Convention and Exhibition was held in London in 1969 and after the second one also in London and due to large numbers attending from North America, particularly the west coast, conference number three was held in Vancouver, Canada. Since then the biennial conventions have been held in port cities worldwide. ITS is the world's largest gathering of tug, salvage and offshore support vessel experts and the 50th gathering (to be attended by MJ) is to be held in Marseilles, France in June.
The Allan Brunton-Reed story however is not only about the ITS conferences. Twenty-two years ago, he launched his own magazine to report on and promote the conferences, firstly in the form of a newsletter called ITS Report which later evolved into International Tug & Salvage. The scope of the magazine later expanded to cover the offshore support vessel sector, the title changing to International Tug & OSV incorporating Salvage News (IT&O).
As per Allan's wishes and following a private cremation attended by immediate family, a thanksgiving ceremony will take place in the New Year, details of which will be announced in due course.
By Peter Barker