Dutch marine repair services firm Aegir-Marine has opened an office in Turkey with seven service engineers now stationed there 'to better serve customers in rthe region and reduce the need for flights from the Netherlands', it says.
The office is in the heart of shipbuilding opposite the shipyards at Tuzla in Pendik Istanbul.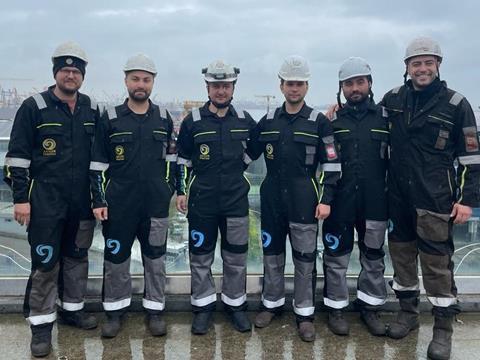 Aegir provides parts and services for stern tube seals (bow) thrusters, CPP's and azimuth thrusters.
"We are excited to open our newest setup in Türkiye and expand our global reach," said Jaap de Lange, CEO of AEGIR-Marine.
Aegir has its own R&D department which it opens to technical universities to carry out research into the properties and chemical behaviours of stern tube seals, bio-lubricants and other materials.
"By researching the optimum performance of any stern tube sealing system, we want to increase the lifespan of our products," the company says. "Knowing the behaviour of the materials also allows us to predict the lifespan of stern tube seals more precisely, saving ship owners time and money."