Divers found nearly 100kg of cocaine worth at least €11 million attached to the hull of a container ship at the Malta Freeport in Marsaxlokk at the weekend.
Police believe the drugs, which were found stuck to the hull of the MSC Shreya B, were destined for Europe, having come from Central America.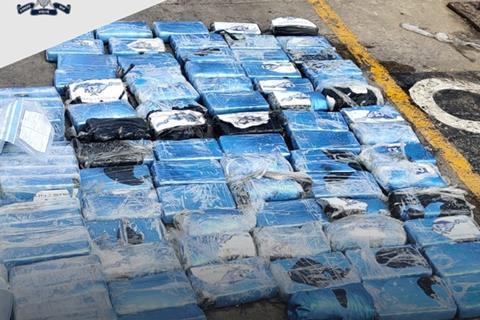 A joint operation was carried out by police and customs officers after divers from a security company noticed a number of plastic bags stuck to the ship's hull.
"During a joint operation, the Police and Customs officers uncovered a staggering 97 kilos of cocaine concealed beneath a cargo ship at the Malta Freeport.," said Malta Police. "Divers from a security company noted a number of suspicious plastic bags in the ship's hull and alerted the authorities who brought the bags ashore and upon opening them discovered that they were filled with cocaine with a street value of more than €11 million. Investigations have suggested that the illicit drugs were not destined for the local market."
The MSC Shreya B, sailing under the flag of Madeira, was allowed to leave the port and is now in Italy.