Three offshore engineering firms have been given approval to go ahead with a transaction to form a joint venture in subsea technologies.
Subsea7, Aker Solutions and SLB (Schlumberger) issued a stock exchange release almost a year ago on August 30 last year in which they said they would 'bring forward a portfolio of innovative technologies such as subsea gas compression, all-electric subsea production systems and other electrification capabilities that help customers meet their decarbonization goals'.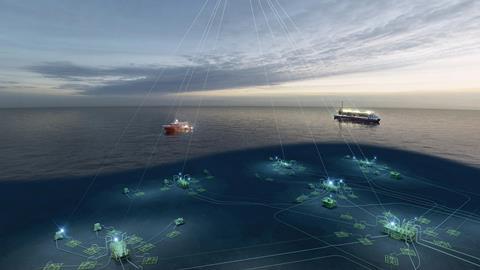 Final clearance was given by Brazil's authorities following that of Angola, Mozambique, Australia, Norway, the UK and the US.
The three companies will bring together deep reservoir domain and engineering design expertise, extensive field-proven subsea production and processing technology portfolios, world-class manufacturing scale and capabilities, and a comprehensive suite of life-of-field solutions to customers around the world.
While all three companies are heavily invested in the oil and gas sector, they already have a small foothold in offshore wind and are making strides into new energy with carbon capture technologies and other solutions in the pipeline.
Once the transaction is complete, which is expected to be the final quarter of 2023, SLB will own 70%, Aker Solutions 20% and Subsea7 10%.
"This joint venture will bring together world-class businesses that are uniquely positioned to provide subsea technologies to help our customers improve recovery and reduce overall subsea development costs," said SLB CEO Olivier Le Peuch. "Customers will benefit from enhanced services that leverage digital and technology innovation to drive improved performance while increasing energy efficiency and reducing CO2 emissions."