BAR Technologies has licensed its BARTech 30 CTV design to Marsun Public Limited Company, a major ship designer and builder in Thailand, the company announced yesterday.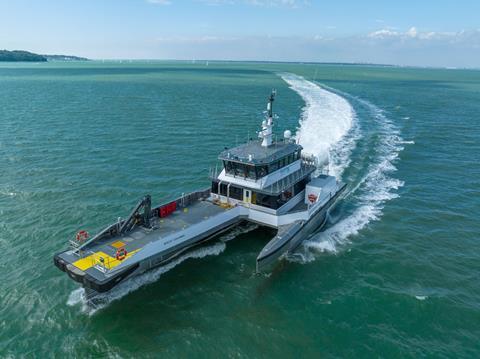 It means the BARTech 30 offshore support vessel design will be rolled out to the emerging offshore wind markets in Asia, where wind farms are gaining in popularity.
Leading the world in number of wind farms, according to the research and intelligence firm 4COffshore, is unsurprisingly China, with 387, with the UK un second place with 229.
But in Asia only Taiwan and Vietnam appear to have fully embraced the industry, with 131 and 124 respectively, whereas India has just 18, Sri Lanka three and Bangladesh just one, according to the research firm.
"By partnering with a leading and highly reputable shipyard like Marsun, we look forward to contributing to the opportunity for new offshore wind markets to accelerate through legacy CTV designs and secure the latest in efficient vessel technologies in the delivery of new fixed and floating offshore wind projects," said John Cooper, Chief Executive Officer, BAR Technologies.
"With the first BARTech 30 now deployed to a large-scale offshore wind farm with Equinor in the North Sea, securing technician transfer to turbines in big sea states and saving the charterer fuel, emissions and lost weather days when less capable boats couldn't be utilised, we're naturally keen to export this technology into emerging offshore wind markets."
The BARTech 30's active hydrofoil system minimises vessel motion and fuel burn, the company says, generating 30% reduction in fuel consumption and emissions as well as improve stability across all sea states. See our review of the Seacat Columbia here.
"We're pleased to add BAR Tech to the range of vessels portfolio we offer our customers," said Patrawin Chongvisal, CEO at Marsun. "We are promoting a wide range of the most innovative and advanced CTVs designs to the Asian market."