BAR Tech's new CTV promises a 70% increase in vessel stability and 30% reduction of emissions
BAR Technologies has officially launched crew transfer vessel Seacat Columbia after completing sea trials earlier this month.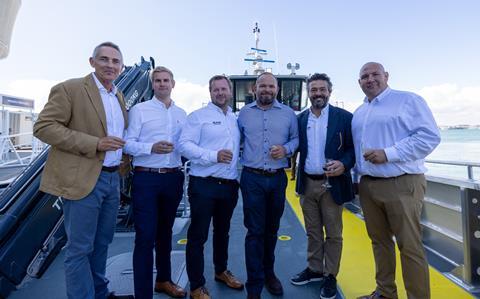 The vessel was design with two priories in mind - addressing vessel efficiency by reducing emissions, and improving comfort for crew to avoid sea-sickness and therefore downtime during projects.
Seacat Columbia, whose design had input from Chartwell Marine, has active foiling systems to correct for pitch and roll, and with its minimised motion it also burns less fuel.
"Additionally, with the vessel able to operate in more challenging conditions than the current catamaran designs, offshore wind turbines may be serviced over a greater number of sea states, ensuring wind farm owners have more opportunities to better and more cost effectively provide turbine maintenance," says BAR Tech.