Experts and researchers say increasing traffic at both poles, especially the north, is an increasing cause for concern.
As polar expeditions rise in popularity among tourists, more boats are being built for the purpose - and they are gaining in size as well as quantity.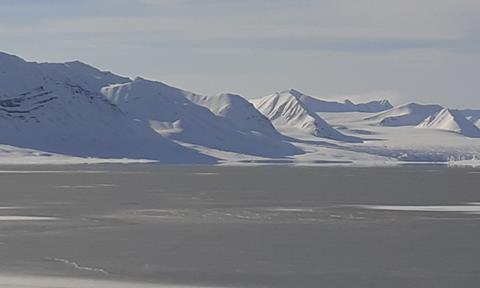 Maritime Journal in May was given access to a 12-seater tourist boat, the Kvitbjørn (Polar Bear), which was launched in a collaborative effort among Volvo Penta (the engine designer), Marell boats (the boat builder) and Hurtigruten (the travel agency based on the Arctic island of Svalbard).
But this 14m boat pales in comparison to the Viking Polaris that has just been delivered by Vard Søviknes in Ålesund, Norway, a 205m long vessel with a beam of 23.5 metres, a capacity for 378 guests and 189 state rooms.
And this is the second of her class to be launched by Vard in the area - coming after sistership Viking Octantis, also an ice strengthened, Polar Class 6 vessel with a longer hull, straight bow and fin stabilisers for as calm as possible journeys in the polar regions.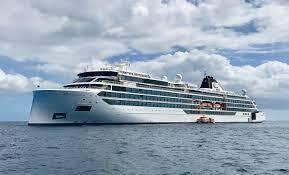 Tourism is not the only reason why traffic is increasing in the regions, there is a greater emphasis on scientific exploration. Gone are the days when explorers in thermal underwear and crampons strapped tents on their backs and picked their way across frozen wastes - they prefer to sail in luxury now, with vessels like Ponant's Le Commandant Charcot a case in point.
At the recent SeaTech expo in Brest, France, increased traffic at the polar regions came under the spotlight, with several sessions discussing the potential harm to the polar environments as traffic increases.
Safety and pollution
One aspect was safety, and not just of the ship crew and passengers, but of the local populations.
"Indigenous people are the first ones impacted by increased traffic because they are the first to the site, said Emmanuelle Quillérou, environmental & natural resource economist at the University of Bretagne Occidentale.
"There is more and more risk to themselves - they typically don't go out to sea when the sea is not safe but this is exactly when people need help."
The lack of ice forecasting was also a problem, she said - where ice charts are available there is no forecasting as such.
Oil, chemicals and plastic pollution are an increasing problem that the non-profit research organisation SEDNA is addressing, with testing equipment that can replicate different sea scapes and temperatures and what effects the different pollutants can have.
"We are working with the IMO on this," said Nicolas Dubreuill, director of operations with SEDNA. "We also work with Total Energy and other oil companies.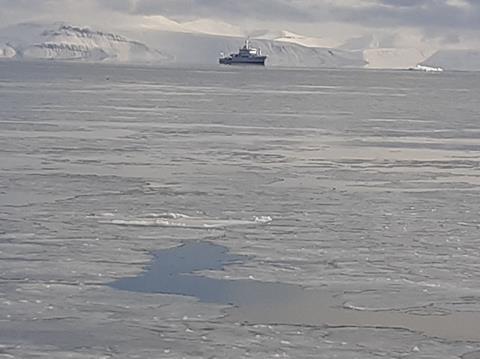 "Every oil is different and will behave differently. The north and the south poles are the same but the oils are different and the consequences of the pollution will be different. Low-sulphur fuels are also different from each other. The main risk to the poles is in the north, where the region is developing the most.
"Commercial traffic is developing but cruisers bring tourists to look at the melting ice. This is fantastic for tourism but not for the environment."
He said it was vital that ships had on board trained crew that knew how to respond to pollution crises such as oil spills, and countries with coastlines also prepared themselves to deal with them, especially in colder regions, where oil did not disappear as quickly as in tropical areas.
"Knowledge is key, but preparation is very important," he said.
Supporting documents
Click link to download and view these files
Other, FileSizeText 7.59 kb