As the demand for black boats increases, one marine antenna manufacturer is staying ahead of the game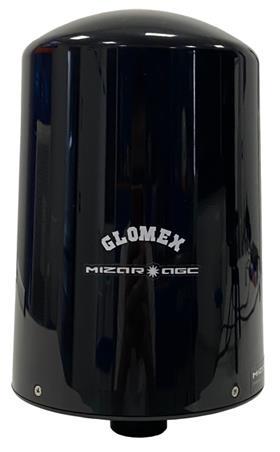 Glomex has launched a new line of black marine antennas and accessories to cater for the growing military and police sectors.
"Glomex is a great example of a forward-thinking company who are quick to respond to the market, yet always keep efficiency and the highest of standards at the heart of every product they develop," said Mike Hall, product manager at E. P. Barrus Ltd.
"The launch of black versions of their existing market leading products is perfectly timed to capture this emerging trend."
Wide range
The new Black Glomex Line includes the popular Talitha, Nashira, Mizar and Avior TV antennas, as well as the Glomeasy fast fitting and Classic antennas ranging from 25 cm up to 2.4 m.
In addition, the weBBoat Lite EVO and weBBoat Lite High Speed Wi-Fi antennas are now also available in black. The weBBoat range is an innovative 'Coastal Internet' system which provides internet access up to 20 miles offshore.
Glomex has been producing a wide range of marine communication and entertainment antennas for boat builders and owners for over 35 years.
All its products are produced undergo rigorous testing for UV exposure, mechanical, electrical and electronic operation. The company says it's the only one in the marine industry to offer a lifetime warranty on its VHF, Omnidirectional TV, AM/FM and AIS antennas and accessories.
The black range will be available from February 2022.
View the new black marine antennas at the Barrus Marine Equipment Stand C68 at Boatlife Live at the NEC, Birmingham UK, 17 to 20 February 2022.