A blast at the Turkish port of Derince killed one person a couple of days before another grain silo fire broke out at the French port of La Rochelle.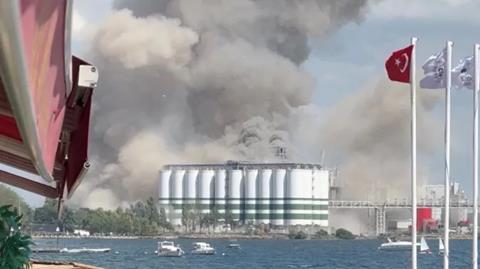 Eleven others were injured, the Turkish news sources Bianet and Daily Sabah have since reported, while no one was hurt in France.
There is no suggestion of terrorism or arson in either incident, but compression of wheat dust may have caused the blast in Turkiye, media reports said.
Turkish newspaper Khaleej Times said 13 silo wells and outbuildings were damaged during the blast, which could have happened as grain was being transferred into a silo from a ship.
It also said that no vessels were damaged and heavy smoke and dust was dealt with by firefighters.
"Initial evaluations show that an explosion occurred due to wheat dust compression during the transfer of wheat from a ship to the silo," said Kocaeli governor Seddar Yavuz. "We were told that it is technically possible that a blast could occur due to compression of wheat dust, but we are investigating every possible reason."
The Port of Derince, on the Black Sea, is considered a medium-sized port. There have been no reports that the port's operations were affected.
Two days later in France, 120 firefighters were mobilised to bring another grain fire under control at the port of La Rochelle, on the Atlantic coast.
This fire apparently began on a conveyor belt and did not spread to inside the silos. No one was hurt in the French incident.