Seawork exhibitor Briggs Marine has announced it has secured a contract with the Neart na Gaoithe offshore wind farm to provide crew transfer vessel services.
The wind farm is being built 15km off the eastern Scottish coast, and Briggs will employ its Forth Engineer Damen 2610 vessel to carry out the transfers of technicians to turbines, substations and construction vessels. It also has a cargo-carrying capability.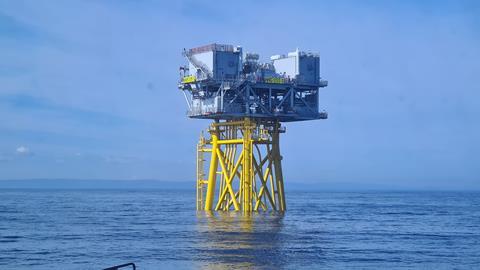 "We will continue to invest in our personnel and promote cross-skilling where possible," said Rob Baker, Group General Manager at Briggs. "Our clients benefit from access to the full range of Briggs services including physical asset inspections, provision of qualified personnel, marine survey, statutory inspection, diving and subsea inspection and engineering, subsea cable inspection, maintenance and repair, aids to navigation/demarcation, workboat, crane and barge hire, environmental response and consulting."
Neart na Gaoithe, which means 'strength of the wind', has cost £1.8 billion (€2.1 billion) to build and covers an area of 105km2. It was bought by EDF Renewables, which sold a 50% stake of it to Irish Energy Company in 2019.
The plan is to install 54 wind turbines with a total energy generation capacity of 450MW.