As cyber attacks in maritime increase, technology firm Navarino gets its security products approved.
Three maritime security products by technology firm Navarino have been given approval certification by Bureau Veritas.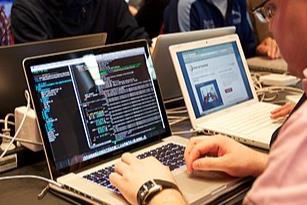 'Infinity', 'Angel' and 'Spectrum' offer different solutions for different aspects of maritime security: Infinity is already installed on more than 9,000 vessels, Navarino says, and is the most advanced bandwidth management and optimisation system.
Spectrum is a software suite designed specifically for IT managers in maritime, and Angel was the first cyber security service designed for the merchant marine sector.
"As the maritime sector's digital evolution gathers pace at an ever-greater rate, choosing digitalisation tools that are designed precisely for maritime is important for ship operators to ensure that their vessels are able to enjoy the many benefits that technology can bring, and do so as safely as possible," said Dimitris Tsikopoulos, Navarino CEO.
As shipping becomes more automated it will rely more on internet systems, which makes them vulnerable to hackers that can interere with ship or navigation systems.
"We are delighted that a company with such a strong presence in the maritime sector as Navarino has made a voluntary commitment to the cyber resilience of on-board equipment and solutions," said Paillette Palaiologou, Vice President for southeast Europe, Black Sea & Adriatic Zone with Bureau Veritas, Marine & Offshore.