German press has reported that a car carrier in the port of Bremerhaven tore lose from its moorings and crashed docks before knocking over a crane, causing hundreds of thousands of euros' damage, police said.
The Nordsee-Zeitung (North Sea Newspaper) reported that the Wallenius Wilhelmsen carrier, Don Quijote, which hit the crane last Sunday night, had caused 'much greater damage in the overseas port than was previously known'.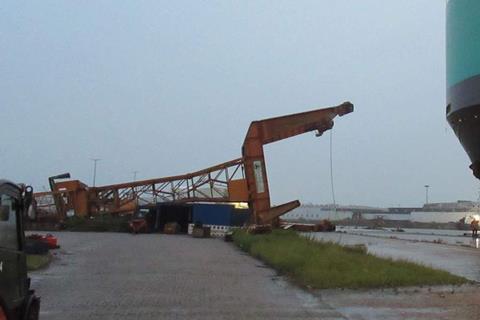 "The Kaiserdock II of the Lloyd Werft shipyard cannot be used," the paper said. "As a result of the accident in the storm, divers have to go into the water."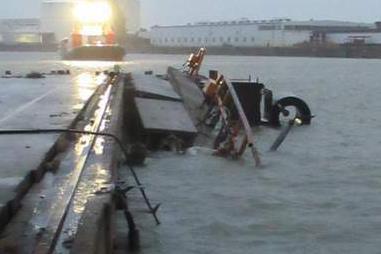 The 227m vessel, which was built in 1998 and was sailing under the Norwegian flag, was en route to Antwerp, reports said.
During a storm, she was torn from her moorings along with the bollard and crashed into a floating and dry dock at the Lloyd Werft shipyard, damaging them as well as the quay, before knocking over a crane.
The damage is into the hundreds of thousands of euros, police said, but no one was hurt.
She was eventually secured by tugs and returned to berth.