Cars were damaged driving on to ferry on her maiden voyage between the Netherlands and Norway.
Cars were damaged on the maiden voyage of a RoRo passenger ferry between the Norwegian port of Kristiansand and Dutch port of Eemshaven, Dutch media reported on April 10.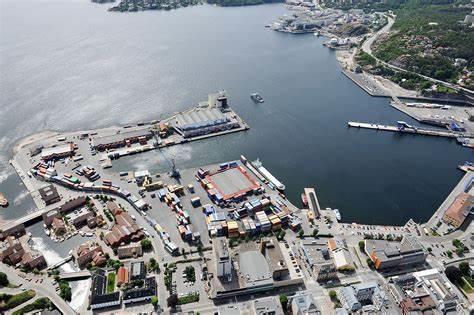 The NL Times said the MS Romantika was 'significantly late' arriving in Norway, where the low quay meant cars and campers could not drive onto the ship without damaging their undersides.
"Passengers had to drive their vehicles onboard in a zigzag pattern, and wooden planks were used, but in the end these caused more damage," the news platform said, quoting radio station RTV Noord.
The incident occurred just three days after Broekman Logistics was announced strategic partner to Holland Norway Lines in Eemshaven, to act as booking agent for the freight as well as handling port agency operations for vessels entering the port.
"We see Broekman Logistics as our long-term strategic partner in the port of Eemshaven on our mission to becoming Holland's largest shipping line for international passengers, goods and freight between Holland and Norway," said Bart Cunnen, CEO of Holland Norway Lines.
In response to the damage, Cunnen was quoted by NL Times as saying the problem was due to miscommunication about the quay's height, but that damages would be reimbursed.