Richard Doherty becomes new secretary-general of CIRM.
Comité International Radio-Maritime (CIRM) has appointed Richard Doherty as secretary-general, succeeding Frances Baskerville, who woll becomme senior vice-president.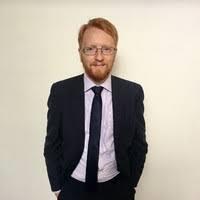 Previously cheif technical officer and deputy secretary-general at CIRM, Doherty is well versed in the association's activiities, and will retain responsibility for the technical output as well as taking on managerial duties.
CIRM is an international association for marine electronics companies, and consults for the IMO on standards and regulatoins.
"I very much look forward to guiding CIRM on the path to our centenary in 2028 and beyond," said Doherty. "I intend to continue enhancing CIRM's reputation and solidifying our position as the voice for the marine electronics industry, promoting the application of bridge technology to improve the safety and efficiency of navigation."