More contracts have been signed with engineers to help Germany reach its offshore wind energy targets.
Offshore installation vessel firm Cadeler has signed a contract with Vestas, the wind turbine engineer, to transport and install 64 15MW wind turbine generators at the He Dreiht wind farm in the German part of the North Sea.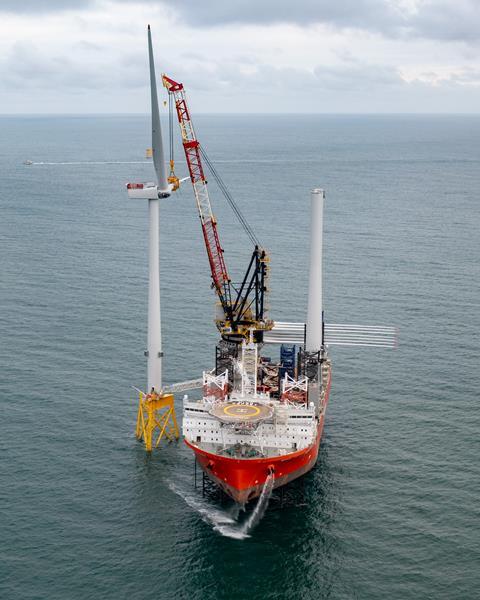 One of Cadeler's two o-class vessels, which have a lifting capacity of 1,600 tonnes, will be used to execute the installation.
Germany has set a target to generate 20GW offshore wind energy by 2030. The He Dreiht wind farm will be able to generate just under 1GW if all goes to plan.
According to statistics from independent consultancy Deutsche Windguard, at the end of 2021 there were 1,501 offshore wind turbines with a capacity of 7.8 GW in operation in Germany.
"In the course of 2021, neither new turbines nor foundations were installed, but 132 existing turbines received a capacity upgrade," it said. "This increases the total installed capacity by 24 MW at the end of 2021.
"From 2022 onwards, the offshore wind projects that were awarded in the tender rounds in the transitional system in 2017 and 2018 will be installed and commissioned by 2025. In the 2021 tender round, additional capacity was awarded to be commissioned in 2026. If all awarded projects are fully realised, the installed capacity will be increased to almost 12 GW by the end of 2026."