After two years' collaboration on a hydrogen fuel cell solution for marine propulsion, partners Corvus Energy and Toyota unveiled their product at Nor-Shipping last week.
The Corvus Pelican Fuel Cell system has been developed during an 'H2NOR' project between the two companies and other partners, and combines Toyota's fuel cell technology with Corvus Energy's batteries.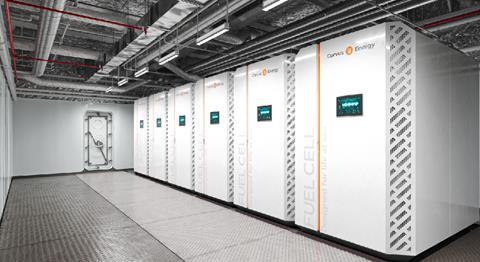 Calling the solution 'inherently gas safe', the system does not need many safety support systems or ventilation and can be integrated inside the ship's hull, improving space efficiency.
Batteries, said Corvus Energy CEO Geir Bjørkeli, are not enough as a propulsion system on their own.
"If you want to sail zero-emission, you will need to bring clean energy in a different format," he said. "We strongly believe hydrogen is the natural choice for shorter and medium-distance routes as this is the most energy efficient way. The safety level as well as the flexibility and modular design will revolutionise marine power.
"We would never have been able to take such an advanced product to the market this quickly without this strong consortium of Toyota and other partners."
Other partners included Equinor, Norled and Wilhelmsen, ship design company LMG Marin, the NCE Maritime CleanTech cluster and the R&D institution at the University of South-Eastern Norway.
The system, which was given approval in principle by classification society DNV last year, received €5.9 million in funding from state agency Innovation Norway and The Research Council of Norway.