A crew member died after the tug he was on collided with a tanker and sank in the Suez Canal on Saturday.
Six other crew members were rescued and taken to hospital, with just one remaining under observation while the others have been given the all-clear.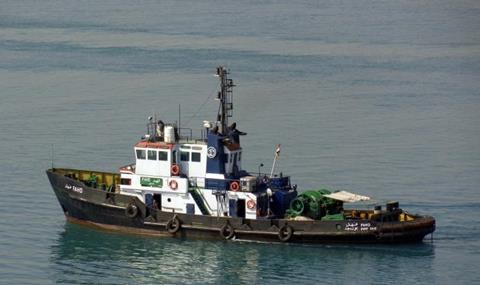 A diving team found the body of El-Sayed Moussa, a mechanic from Port-Said, in the tug's accommodation cabin on Sunday, the Suez Canal Authority (SCA) said.
The collision happened between the SCA tug Fahd and the 230m x 36m tanker ChinaGas Legend in the Al-Ballah area as the tanker, sailing under the flag of Hong Kong, was sailing from Singapore to the US, the SCA said. It was carrying 52,000 tonnes of liquefied petroleum gas and was undamaged.
SCA chairman and managing director Admiral Ossama Rabiee said the salvage crane Inkaz was deployed to recover Fahd after the collision resulted in hull damage and water flooding the vessel, which led to its sinking.
North-bound vessels were temporarily held up but back to normal by midnight, and warning buoys have been placed around the tug location until it can be recovered from a depth of about 25 metres.
ChinaGas Legend is now anchored at Port-Said until investigations are completed.
Shipping insurer Allianz Commercial says accidents in the Suez Canal are rare, and that between 2010 and 2020 there were just 75 reported, more than a third of them involving container ships.
"However, groundings, such as the Ever Given incident are the most common cause of shipping incidents in the canal – 25 in the past 10 years, or one in three of all shipping incidents in the canal," it says.