The longer daylight hours and more benign weather of summer make it a time of high workload for CTV (Crew Transfer Vessel) operators like Seawork exhibitor Commercial RIB Charter.
Wind turbines and the associated infrastructure must be kept in perfect condition to keep the turbines turning. While this work is conducted year-round in a variety of conditions and using a variety of vessels, the job requires constant proactive and reactive maintenance.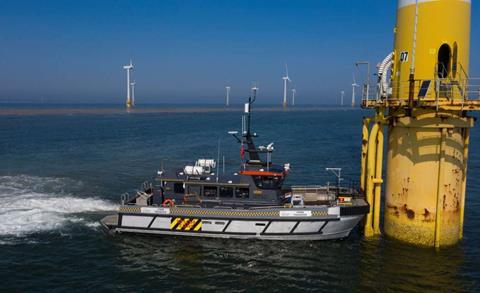 Most windfarms have a set number of vessels on site to work 365 days per year, some 24/7. In addition to these vessels the wind farm operators or owners often draft in additional vessels for shorter contracts over the more favourable months to scale productivity back up.
Commercial RIB Charter often provides vessels for summer campaigns. The key, says the company, is having good reliable craft that can be deployed quickly and meet all client requirements. Following contractual agreements vessels will almost always receive a client audit where both the crew and vessel are scrutinised along with the company procedures. It's key to have crew and vessels up to speed. This means constant ongoing training for crew, regular maintenance of vessels, and procedures in place that are reviewed regularly to ensure they are relevant and applicable.
A summer campaign will usually be full time with no days off for rest. Weekends are not really a thing for these boats. This often means crew rotations are required to ensure crew get sufficient rest. It will also mean maintenance teams being on hand to work on vessels during the downtime, which there isn't much of! This usually falls during evenings or when the weather is too bad to put to sea. On vessels working 24/7, charterers will factor in maintenance allowances per month but these can often be only a matter of hours. It's during these periods that CRC plans well in advance and will try to position a spare vessel in the area to provide the primary boat with a much-needed service.
Offshore wind operators and any other interested parties are invited to visit CRC at Seawork International 2022 on stand VB1.