Seawork exhibitor Neander Motors, builder of the Dtorque 50 diesel outboard motor, has enhanced its global distributor network through partnering with Diesel Power AB.
Diesel Power AB, a Swedish supplier of marine engines and products, brings more than 30 years of experience to Neander's partner network, having been entrusted as a supplier for some of the most highly established names in marine propulsion.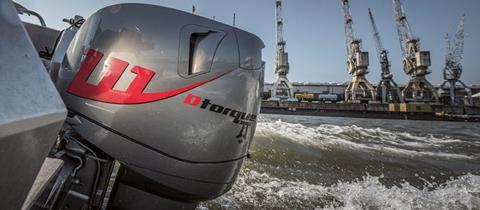 Diesel Power AB will add Neander's Dtorque 50 engine to its offering to customers throughout the Nordic Region (Norway, Sweden, Finland, Denmark, Iceland) as well as some territories in Europe (Germany, Poland, Baltics, Austria, Czech Republic, Slovakia & Hungary).
Peter Nauwerck, managing director and owner of Diesel Power AB, said: "Our team is thrilled to get the opportunity to ramp up the sales of the Dtorque 50 to the Nordic and Northern European countries. The engine perfectly complements our existing product range and makes us more attractive to our customers."
COO Joel Reid said: "I am confident that our alliance with Diesel Power AB will create a partnership that allows Neander Motors to increase its presence right across the Nordic Region and Eastern Europe. We look forward to working closely with their highly experienced team in delivering excellent service and support as our customer base develops in this important, strategic market."
The Dtorque 50 generates 111Nm of torque, about twice that of a typical 50hp gasoline outboard, and can offer a fuel saving of 40%. With full compliance with EU RDC Stage II regulations, Dtorque 50 operators can access low emissions zones.
The Dtorque 50 offers service intervals of 250 hours versus the 100 hours on an equivalent gasoline outboard making it better suited to heavy commercial usage.