UK boat builder Diverse Marine has snapped up the freehold of the site it leases at its Isle of Wight shipyard, the firm has announced.
Director Ben Colman told Maritime Journal that when they became aware that some of the 12-acre Medina Yard and Medina Village site was going to be sold for development, they secured it 'late in the day' with the ultimate aim of building a brand new shipyard within five years.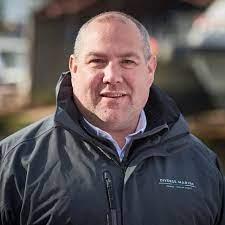 "It will be a world-class facility," said Colman. "We will work out how big we need to build it for the greater good of Cowes and the Isle of Wight."
The purchase is a sign of how strong the boatbuilding economy is - mainly thanks to the burgeoning offshore wind industry, which is almost requiring more vessels and equipment than the industry can keep up with, and with a far greater range of designs.
"Most of our clients now come from the offshore wind industry." says Colman. "Boats have changed dramatically in the past few years, and we will not see a slowdown at all in commercial marine - we have launched a third of the world's CTVs and we don't see it slowing down."
Diverse Marine, in fact, will in the next few days hand over the world's first amphibious crew transfer vessel, CRC Walrus, to Scroby Sands offshore wind farm. The vessel, designed by Chartwell marine in partnership with German utility RWE and Commercial Rib Charters (CRC), can transfer up to 10 technicians to any of the turbines within the array off the coast of eastern England, some of which are installed in a raised sand bank and have become stranded because of the natural rising tide.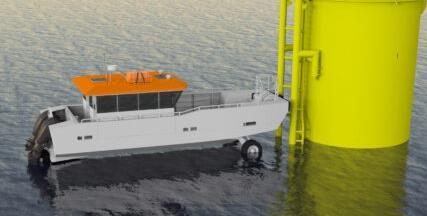 CRC Walrus is 12 metres in length, with a 1,000kg deck cargo capacity. She is powered by two OXE 300hp diesel outboards and has hydraulically operated wheels, making her fully amphibious.
Diverse Marine still makes smaller boats, such as the three passenger boats for the HMS Prince of Wales aircraft carrier that it delivered last year, larger CTVs are its bread and butter, and two more Chartwell Marine Ambitious Class vessels are in build at the moment.
HST Frances is due to be delivered at the end of November, and HST Millie will be officially named at the Seawork exhibition and conference next June 2023.