Norway-based Dolphin Drilling has won a $96 million (€98.3 million) contract for its Blackford Dolphin rig in Nigeria.
The work for Nigeria-based General Hydrocarbons will begin later this year, and follows a job just completed in the Gulf of Mexico.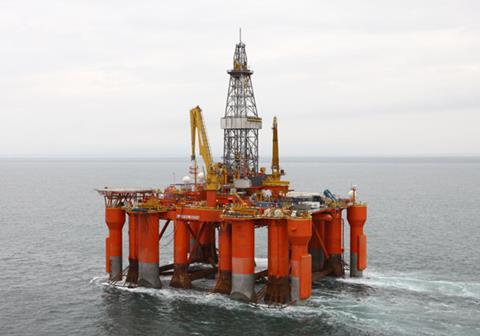 "We are proud to announce the final award of the Blackford Dolphin contract, proving our position in the niche moored semisubmersible market," said CEO Bjørnar Iversen.
"Dolphin Drilling has attractive assets, a strong team and a solid platform to leverage on the favourable market development with improved rates. We believe Dolphin Drilling will capitalise on the continued expected tight rig market for the rest of the fleet."
Dolphin Drilling says it expects to be listed on the equity trading market Euronext Growth this year. It is known for its deep water drilling in harsh environments and owns the Borgland, Blackford and Bideford Dolphin drilling rigs.