Half of the soil has been dredged from the seabed for an 18km immersed tunnel between Denmark and Germany.
The Fehmarnbelt link, funded by loans and to be paid for by users, was begun in 2020 on the Denmark side and in 2021 on the German side.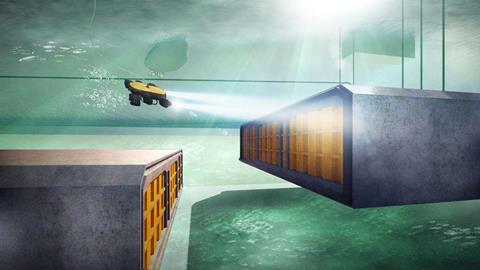 Under the plans, 19 million cubic metres will be dredged from the seabed in total to make a 12m tunnel trench. Most will be re-used to create new land areas next to the site.
It is the largest construction project in Denmark's history, and Dutch consortium FBC, which is responsible for dredging the tunnel trench, is using some of the world's largest dredgers, barges, tugs and other specialist vessels.
The tunnel entrances in Denmark and Germany are currently being built as well as a factory, which will make the 217 elements that make up the length of the tunnel. Each weighs 73.5 tonnes and will be fitted with bulkheads at both ends, towed into place by tug then lowered to the seabed and joined together.
"There is a sealed space between the bulkheads so that huge external pressure pushes them together when the water is pumped out," says FBC. "This ensures a completely waterproof connection."
In total, 89 elements will be made in the factory every second week for three and a half years.
When completed, the tunnel will contain two tubes for roads, two for rail and one for service. Femern says it will be the longest immersed tunnel in the world, linking Scandinavia with central Europe.