Researchers have been awarded funding to create an offshore wind cyber security research and development facility that will protect the technology against cyber-attacks.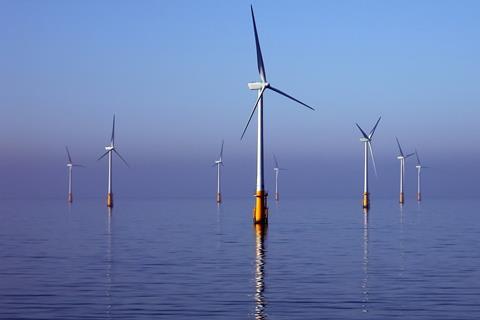 The Cyber-Resilience of Offshore Wind Networks (CROWN) project will create a purpose-built lab space at the University of Plymouth in the UK.
"The quest for clean energy is a critical element in the global drive for net zero. However, as increasingly innovative technologies are developed there is a pressing need to ensure they are not only efficient but also cyber-secure," said Chloe Rowland, CROWN project manager.
"With the South West being at the forefront of developments in floating offshore wind and maritime cyber security, this project unites two disciplines that will be critical to our future environmental and economic prosperity."
Security testbed
The facility will equipped with examples of the actual software and hardware found in a wind turbine array and its integration to the grid and use them to identify potential vulnerabilities.
Then the project team will develop resilience procedures, security measures and training tools that ensure any future attacks don't interrupt the wind farms' flow of energy.
The CROWN project is being led by researchers from the Maritime Cyber Threats Research Group at the University of Plymouth, in collaboration with the Offshore Renewable Energy (ORE) Catapult and supported by Expleo Engineering UK Limited.
It comes as discussions continue around the potential future growth of floating offshore wind technology in the Celtic Sea.
The new facility will complement the university's state-of-the-art ORE and maritime cyber research facilities.
They include the UK Floating Offshore Wind Turbine Test Facility (UKFOWTT), the Maritime Simulation Laboratory – where offshore wind project teams can verify, test and optimise installation and maintenance projects – and the Cyber-SHIP Lab, the UK's only hardware-based maritime cyber security research and development platform.
The CROWN project is being supported by a grant of £650,000 from the Heart of the South West Local Enterprise Partnership.