Norwegian state-owned oil and gas company Equinor has set out plans to spend $23 billion on renewables over the next five years.
Equinor has set out plans to spend at least 50% of its annual venture capex on renewables and 'low-carbon solutions' by 2025, and at least 50% of its gross annual capex by 2030.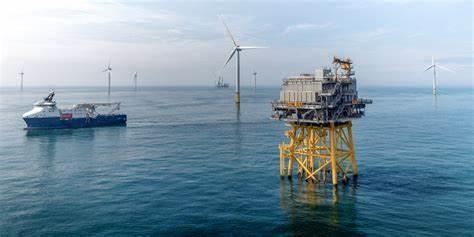 It aims to reduce its net carbon intensity by 40% by 2035 and by 20% by 2030, its 2022 Energy Transition plan shows.
To achieve the rather ambitious goals, the company says it will spend $23 billion on renewables – mostly wind farms – between 2021 and 2026, which should result in an installed generating capacity of 12-16GW, it says, compared with the 2021 total of just 0.7GW.
Currently under construction are three projects in Norway, the UK and Poland, totalling 1.6GW.
As well as wind, the state oil giant is looking at blue hydrogen, carbon capture and storage and developing other replacement fuels for the maritime sector.
"We do not have all the answers or all the necessary tools. The transition is a massive, shared, global challenge that will require coordinated action," the plan says.
Equinor is responsible for 70% of oil and gas production in Norway. It operates oil and gas fields all over the world.