EST Floattech makes has made two important appointments as it readies itself for international growth.
Mark Witjens has been appointed CEO and Joep Gorgels will become chief financial officer and chief business development officer (CBDO) at the firm, which claims to be one of the leading suppliers of battery systems in the maritime sector.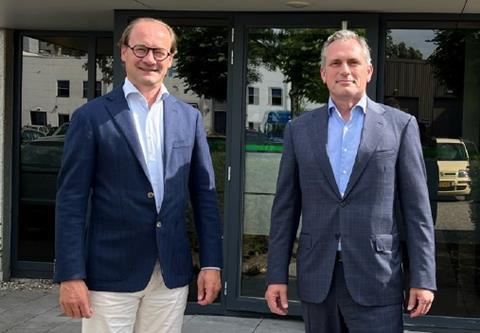 Witjens previously worked for Damen Shipyards, taking on roles including managing director of several shipyards with the firm's ship repair business.
"EST-Floattech is one of the market leaders in the development and supply of energy storage systems for the maritime sector," said Witjens. "The in-depth knowledge and vast experience of the company's workforce is a key differentiator and supports and accelerates current ambitions in the shipping industry to reduce emissions."
Joep Gorgels graduated in chemical engineering and previously worked as global head Transportation & Logistics in shipping at ABN AMRO Bank, where he was responsible for all customers worldwide.
Witjens and Gorgels succeed Hans Visser, who will hand over his responsibilities as CEO in the coming weeks. EST-Floattech is grateful to Visser for his contribution to the development of the company in recent years. Witjens and Gorgels look forward to work on the transition to zero-emission shipping.