EU member states have approved €540 million for the buildling of the Fehmarnbelt tunnel between Denmark and Germany.
In what is being touted as Denmark's largest ever construction project, the tunnel will provide a 12m subsea tunnel linking Germany and Denmark, with two tubes for roads, two for rail and one for service.
In total, 89 elements each 217m long will make up the length of the tunnel, each weighing 73,500 tonnes and fitted with bulkheads at each end. They will be towed into place by tug then lowered to the seabed and joined together.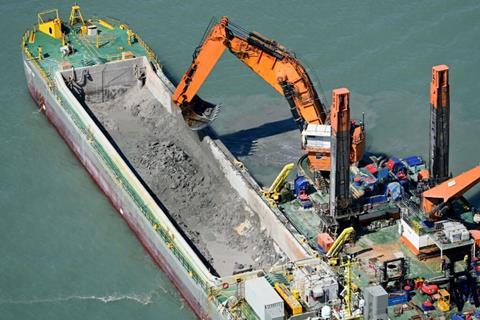 This allocation of funding to Femern, the project managing company, is the second pay-out from the EU, with the last budget allocation of €587 million already made.
"We are delighted that the EU has decided to continue funding the Fehmarnbelt tunnel for another term under the CEF Programme, and by doing so recognizing the project's potential as a game changer for the region and for rail-transport," said Femern A/S CEO Henrik Vincentsen.