Delegates welcomed new faces as they debated the state of the towing industry at the 60th annual European Tugowners' Association AGM in Alicante recently.
They witnessed a change of hands with Vicente Boluda Ceballos of Boluda Towage reflecting on a two-year tenure as ETA chairman and making way for Alberto Dellepiane, Rimorchiatori Riuniti Porto di Genova. He will be assisted by new deputy chairman Mattias Hellstrom, from Svitzer.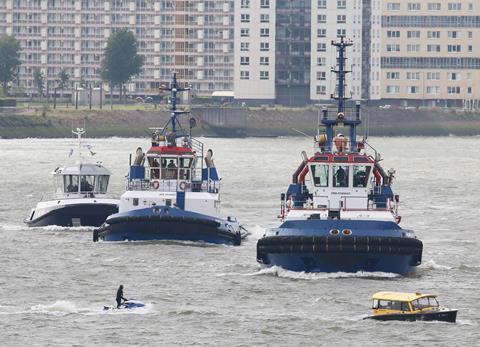 Over four days and with the theme People, the most valuable resource in our industry, delegates expressed concern at the current shortage of labour, particularly in the salvage industry. The International Salvage Union has highlighted the problem of attracting people into the industry, which is an ageing one and is in danger of losing the specialist and respected personnel who have the knowhow in dealing with emergencies.
In looking back on his two years, Ceballos gave a reminder of recent uncertain times but also how the industry has faced the challenges of both the present and future.
"This is a very special year for ETA, since we all celebrate its 60th anniversary," he said. "After a complex year in 2020, as a result of the international health impact on the world economy caused by Covid-19, when I took over the chairmanship of ETA in 2021 it was just the beginning of a return to normality.
"Thanks to the efforts of all those involved in the industry we have been able, collectively, to meet many of the challenges. This has been an intense time and we can be proud of what we have achieved. I am convinced that by changing our industry in a sustainable way we are building the world of tomorrow. What is at stake is the freedom of international trade and security."
ETA is the only association representing the tug sector at a European level with 83 full members who own or operate a combined fleet of more than 900 tugs in European ports. Its membership ranges from major towage companies operating more than 100 tugs worldwide to family businesses and port authorities with very small-to-medium sized tug fleets.