Expedition yacht Dapple will use the 1,000m rated Falcon robot by Saab Seaeye as a standby rescue robot that can recover its manned submersible.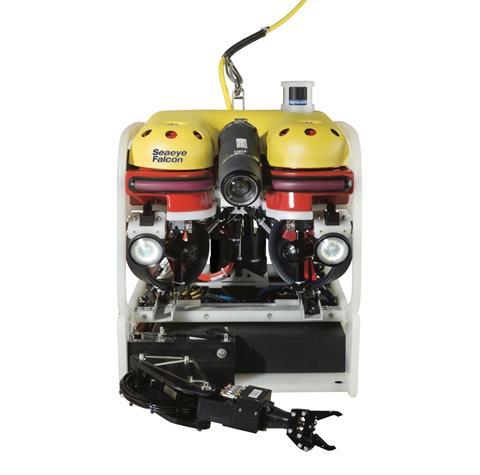 Saab Seaeye's Falcon, a metre-sized, five-thruster vehicle equipped with the company's iCON intelligent control system, has been used for multiple operations, including inspecting dams and underwater structures, such as in France for inspection specialist IDCBPT.
It can also support the scientific research operations carried out by the crew on Dapple, taking images on its HDTV cameras that it can transfer back to the mothership through the umbilical cable connecting it. It also has a multifrequency scanning sonar, multibeam sonar, laser system and eventing suite.
If the submersible gets into difficulties such as becoming entangled in ropes or seaweed, the robot can help untangle it both with its own equipment - a three-jaw, five-function manipulator with rope and hydraulic cable cutters and cleaning brush - and by sending information back to the mothership.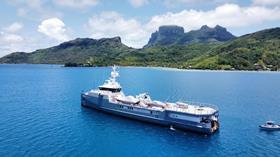 Last October, Turkish marine operations firm ARAS Marine ordered a Falcon to assist in marine construction and offshore supply services including seismic research, emergency response and salvage and wreck removal.