An investigation into the Estonian ferry disaster that killed 852 people in 1994 has found flaws in the bow visor construction that should have been picked up during checks were the likely cause.
On board The Estonia, which was sailing over night from the Estonian capital of Tallinn to the Swedish capital of Stockholm, were 803 passengers and 186 crew. Just 137 survived.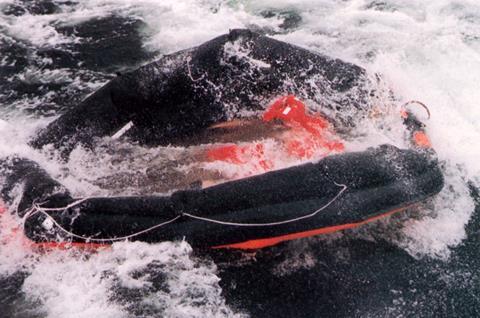 She sank in harsh, stormy weather shortly after midnight on September 28, 1994. There was speculation at the time that a collision had occurred with a submarine and that there had been an explosion inside the ship, but the new investigation, carried out by the Finnish Safety Investigation Authority, did not find any evidence of that.
Instead, investigators from Estonia, Finland and Sweden told a news conference in Tallinn this week, if the necessary checks had been carried out, the Estonia-registered ship would not have been approved as seaworthy to serve the Tallinn-Stockholm route she operated.
"We do know that when she sank, she didn't have bow visor, she didn't have the ramp. But so far we have not found any damages (to the hull before sinking) other than that in the bow area," Risto Haimila, chief marine safety investigator at the Finnish Safety Investigation Authority, said.
Before the final results of the probe are announced, the investigators will raise Estonia's bow ramp to examine the damage, take samples from the hull area, survey the inside of the ship, and conduct interviews with the survivors, Reuters news agency quoted him as saying.