Local media reported that a Superspeed 2 ferry has hit a breakwater in Frederikshavn, Denmark
All ferries were cancelled on the Norwegian Color Line Superspeed 2 route between Norway and Denmark after a ferry crashed into a breakwater at the weekend.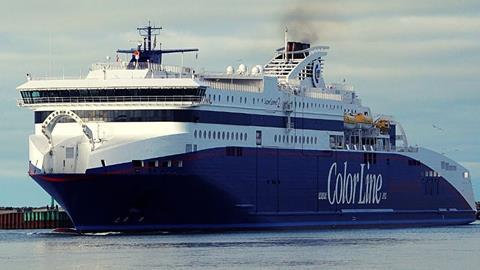 The ferry had to go to the dry docks at Frederikshavn in Denmark after denting its hull in a collision in Hirtshals, Color Line said. No one was hurt in the incident, and all damage was above the water line, the firm said.
"Work is done there as quickly as possible," Color Line's executive vice president for communications and public relations Erik Brynhildsbakken was quoited by the Danish The Local as saying.
"At the same time, we are concerned that this should be done thoroughly and properly, and the current estimate is that the ship should be ready and will be able to operate as normal from Friday."