Politicians are stepping up back a compelling proposal for a Firth of Forth Green Freeport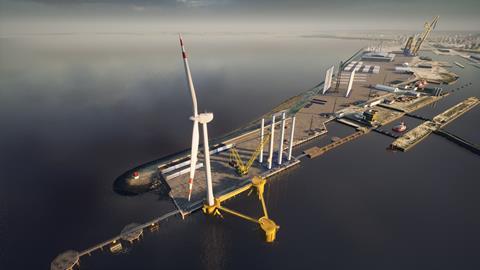 Following the launch of the 12-week Green Freeport bidding process by the UK and Scottish governments, local politicians are stepping up to back Forth Ports Group's plan for a Firth of Forth Green Freeport.
"Now is the time for us to be bold, creating a green growth corridor the length of the Firth of Forth that will kickstart the re-industrialisation of Scotland's Central Belt," said Charles Hammond OBE, chief executive of Forth Ports Group.
"It's great to have the backing of our local politicians. Our Firth of Forth Green Freeport will provide the essential platform for Scotland's decarbonisation through the creation of a green growth investment corridor creating 50,000 new, high-quality jobs in renewable energy, manufacturing, sustainable fuels and construction."
Green jobs
Forth Ports said the proposal has the potential to generate up to 50,000 new green jobs and act as a catalyst for new green technologies and renewable energy manufacturing, which will make a significant contribution to the re-industrialisation of Scotland.
The business plans to submit a bid that encompasses key ports, industrial facilities and logistics centres along the north and south shores of the Firth of Forth and at Edinburgh Airport to create a green investment zone.
Focal points in the plan include the Port of Grangemouth, Scotland's largest port and principal export hub (handling 30% of Scottish GDP) and its major petrochemical cluster.
The Port of Leith, where Forth Ports has initiated work on the nation's largest offshore renewable energy hub alongside energy giant bp and EnBW, is also part of it, along with the Port of Rosyth, the nation's agri bulks hub, with capacity to expand and create new trade routes to continental Europe.
The company believes the Firth of Forth Green Freeport will play a major role in Scotland's economic recovery from Covid-19. It will also accelerate the country's 'Just Transition' to meet net zero targets by providing investment incentives to deliver greater inclusive growth centred on fair work practices.
The proposal is supported by Edinburgh City Council, Falkirk Council, Fife Council, local MSPs and MPs.