Six new R&D projects involving 45 partners in the offshore renewable energy sector have been put together by France Energies Marines (FEM), a public-private institute based in northern France.
With a remit to respond to the 'technological and environmental challenges of the offshore renewable energy sector', the projects are being run under the auspices of the 'France 2030 Investment Plan'.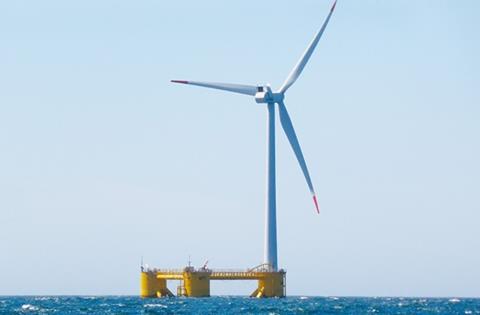 France has been late to join the offshore wind farm trend, relying on its nuclear power for domestic power so far. According to the intelligence firm 4COffshore, to date France has 48 wind farms – but just four are currently operating, with none having progressed to the stage where turbines are connected and electricity is generated.
The six projects have a total budget of €8 million and cover cyclone resistance of wind turbines; direct current electric substations; the impact of biofouling; impact of human activity; environment prioritisation; and supply of isolated electric networks.
Each of the six R&D projects will have a lifetime of three years and a share of the €8 million among them.
"With this new set of projects, France Energies Marines and its members will contribute to facilitating the implementation of France's offshore wind deployment ambitions," said scientific director of FEM Jean-Francois Filipot.
"The projects aim to make the sector more competitive by making deployments in high-risk (cyclonic) areas safer, by anticipating the structural needs of the floating sector (such as substations) and by optimising the integration of farms into the environment."
"Every day, the France Energies Marines teams renew the initial promise to devote our human and financial resources to the responsible development of offshore renewable energy projects," says Jean-Philippe Pagot, chairman of FEM.
FEM did not respond to MJ's requests for further information on the projects.