A 215m floating dock has successfully been towed across the Atlantic from Germany to Jamaica by deep sea tug Titan.
German Ship Repair Jamaica Limited (GSRJ), a private joint venture of German, Turkish and Jamaican investors, will house the dock at their shipyard in Kingston.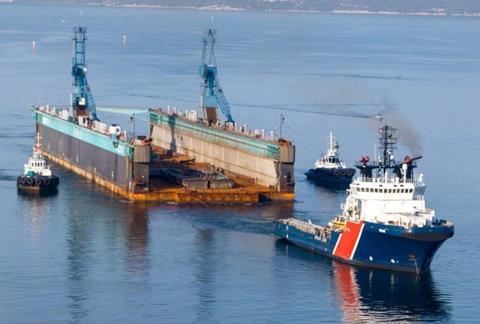 It is the first floating dock in Jamaica, and GSRJ says it will CEO Martin Rickman says it will enable the yard to repair international vessels in Jamaica and 'lift Jamaica's profile in the international maritime sphere'.
"We already have international vessels lined up for repair at the newly arrived floating dock," he said.
Built by Vard, Titan is a 2,957t offshore tug that was refitted in Bremerhaven before beginning the tow to Jamaica.