Gothenburg Port Authority CEO Elvir Dzanic has formally submitted his resignation, with a view to stepping down in August.
Dzanic, who has been in post at Gothenburg since June 2019, will move to shipping giant Wallenius Sol, where he will take over the reins as CEO.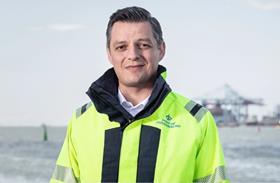 "I have had exceptionally good years at the Gothenburg Port Authority," said Dzanic. "We have fine-tuned our direction, positioned ourselves in the European market, established a green and digitized business model that creates value for our customers, succeeded in generating growth throughout and expanded the port through land acquisition. We have also succeeded in establishing unique collaborations that have led to new company formations and new logistics business areas that have strengthened the port's competitiveness."
Gothenburg says it will begin the process of recruiting for Dzanic's replacement as soon as possible.