More than 100,000m2 will be added to the Port of Gothenburg with a new land purchase.
The Port of Gothenburg has completed the purchase of a 108,000m2 area in Arendal, which has been earmarked for Stena Line's Denmark and Germany terminals.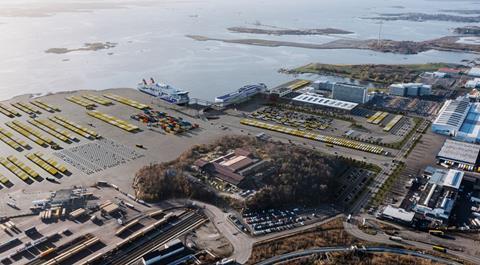 The area includes 49,000 m2 of office and industrial buildings, 69,000m2 of water and a quay, and iwas completed for SEK 475 million (€44.8 million) on June 9.
"Given the infrastructure that is connected to Arendal, as well as the existing ro-ro, container and transhipment terminals in the area, the ongoing expansion of warehousing and not least the proximity to the automotive industry, there is a clear logic in continuing to consolidate traffic here," said Elvir Dzanic, Gothenburg Port Authority Chief Executive. "It provides synergy effects and strengthens conditions to continue developing the port in a sustainable direction."
The Stena Line arrangement will see the ferry company sign a 25-year lease before January 2027.